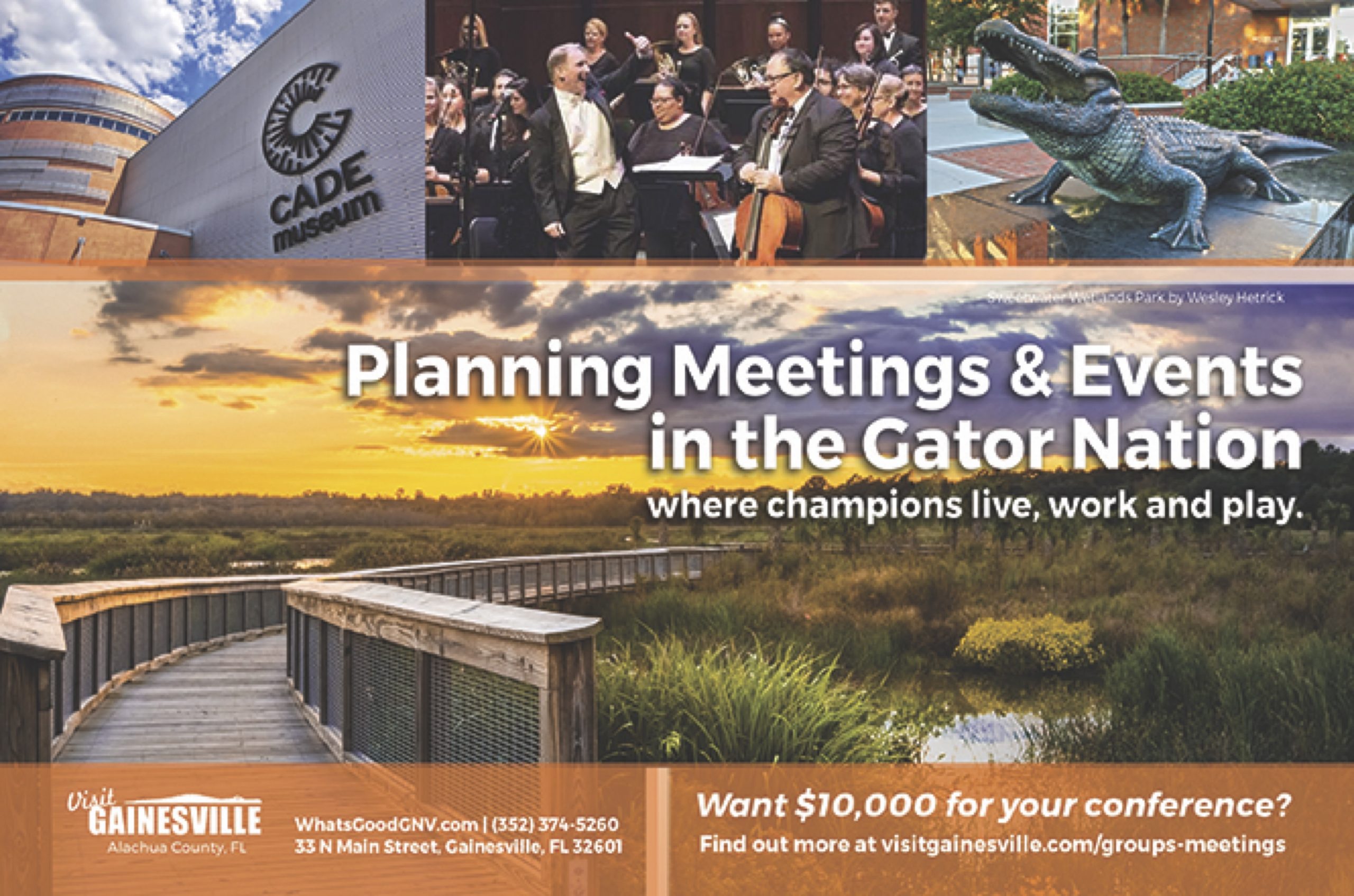 Conference Grant
Program
Visit Gainesville, Alachua County visitor service professionals can answer questions or provide information and assistance with lodging and site selection, personalized itineraries, downtown dine-around coordination and printed materials for local attractions and events (and sometimes even share discounts or tickets!).
Visit Gainesville, Alachua County provides visitors guides for attendees and has a $10,000 conference grant program.
Learn more at https://www.visitgainesville.com/
Emergency Management and Travel
Resources
Announcements
In the event of an emergency, updates will be posted to this web page as they become available. Updates will also be posted to the UF Conference Department Facebook page.
Important Resources
For University of Florida students, faculty and staff:
University of Florida Online Travel Registration – A DDD issued by the Provost, requires students, faculty and staff who are traveling abroad to register all UF business related international travel with the UF International Center. Please see the link for more information and to register your travel.